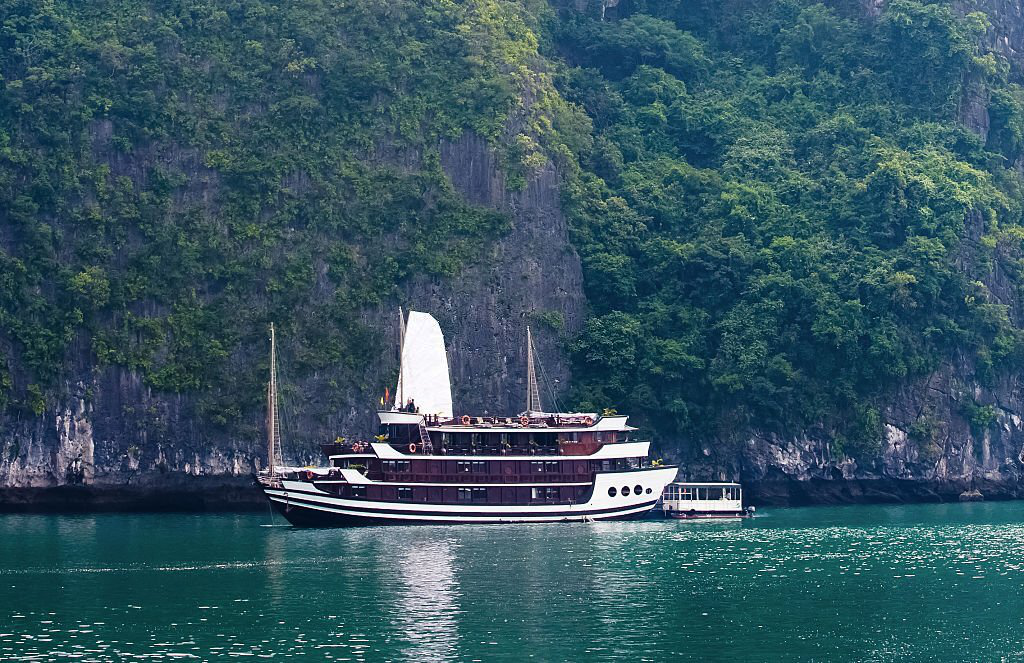 Welcome aboard, fellow traveler! If you're looking for an adventure that's both luxurious and off the beaten path, then there's no better destination than Vietnam. With its pristine beaches, rich culture, and breathtaking landscapes, this Southeast Asian gem has become a popular hotspot among travelers seeking to explore something new. And what better way to experience all of its hidden treasures than by embarking on a luxury cruise? In this blog post, we'll take you on a journey through some of Vietnam's most beautiful and lesser-known destinations – from the quaint fishing villages of Halong Bay to the charming streets of Hoi An. So sit back, relax and let us show you how to make your next trip truly unforgettable!
Uncovering the Natural Beauty of Vietnam on a Luxury Cruise
Vietnam is a Southeast Asian country known for its beaches, rivers, Buddhist pagodas and bustling cities. On a luxury cruise of Vietnam, travelers can uncover the natural beauty of the country while enjoying the amenities and services of a high-end cruise line.
Embark on a luxury cruise through the stunning waters of Vietnam and experience the ultimate in relaxation and adventure. From the comfort of your elegant cabin, you'll be able to take in breathtaking views of towering limestone cliffs, hidden coves, and charming fishing villages. Enjoy fine dining and impeccable service as you explore the vibrant culture and natural beauty of this fascinating country. Swim in crystal-clear waters, kayak through tranquil bays, and take part in guided excursions to ancient temples and bustling markets. With its rich history and stunning scenery, a luxury cruise in Vietnam promises an unforgettable journey of discovery and indulgence.
Starting in the north, a luxury cruise through Vietnam will typically sail down the coast, stopping at popular destinations like Ha Long Bay, Nha Trang and Ho Chi Minh City. Along the way, travelers will have ample opportunity to explore ashore, whether it be taking in the sights of an ancient temple or strolling through a bustling market. The coastline of Vietnam is dotted with secluded beaches and coves, offering travelers a chance to relax in paradise.
A luxury cruise through Vietnam is also an excellent way to sample the local cuisine. From fresh seafood to traditional dishes like pho and banh mi, there are plenty of culinary delights to be discovered. And with most cruises including all meals and beverages in the fare, travelers can indulge without worry!
Planning Your Luxury Vacation in Vietnam? Book Through Opulent Routes
When it comes to planning your luxury vacation in Vietnam, there is no better way to do it than through Opulent Routes. We are a bespoke travel company specializing in creating one-of-a-kind experiences for our clients. Whether you are looking for an intimate getaway or an action-packed adventure, we will work with you to create a custom itinerary that surpasses all of your expectations.
We believe that the best way to experience Vietnam is by cruise ship. Not only do you get to see the country in all its natural beauty, but you also have access to exclusive amenities and activities that are not available to those who travel by land. From private beach excursions to five-star dining, a luxury cruise is the perfect way to indulge in all that Vietnam has to offer.
If you are ready to start planning your dream vacation, contact us today. We will be happy to answer any questions you may have and help you begin booking your voyage.
Luxury Travel Worldwide: Exploring the Culture and Cuisine
One of the best ways to see Vietnam is from the decks of a luxury cruise ship. While most people associate cruises with stops in popular tourist destinations, a Vietnam cruise offers the opportunity to explore the hidden gems of this Southeast Asian country. From the bustling city of Hanoi to the secluded beaches of Nha Trang, a Vietnam cruise provides an unforgettable way to experience the culture and cuisine of this fascinating country.
The capital city of Hanoi is a great place to start your Vietnam cruise. This vibrant city is home to a unique blend of French colonial architecture and traditional Vietnamese temples and markets. A stroll through the Old Quarter will give you a taste of everyday life in Hanoi, while a visit to Ho Chi Minh's Mausoleum will give you a glimpse into the country's history. No trip to Hanoi would be complete without enjoying a traditional cup of Vietnamese coffee or some piping hot pho noodles. Discover unparalleled luxury travel worldwide experiences around the world, from breathtaking destinations to top-notch accommodations and services.
From Hanoi, your cruise ship will likely head south to Ha Long Bay. This UNESCO World Heritage site is one of Vietnam's most popular tourist destinations, and it's easy to see why. The bay is dotted with thousands of limestone islands, each one more stunning than the last. You can spend your time in Ha Long Bay exploring caves, kayaking through hidden coves, or simply relaxing on the deck of your ship and taking in the incredible scenery.
Get in touch with us on our social media pages: Facebook, Twitter, Instagram & Linkedin.