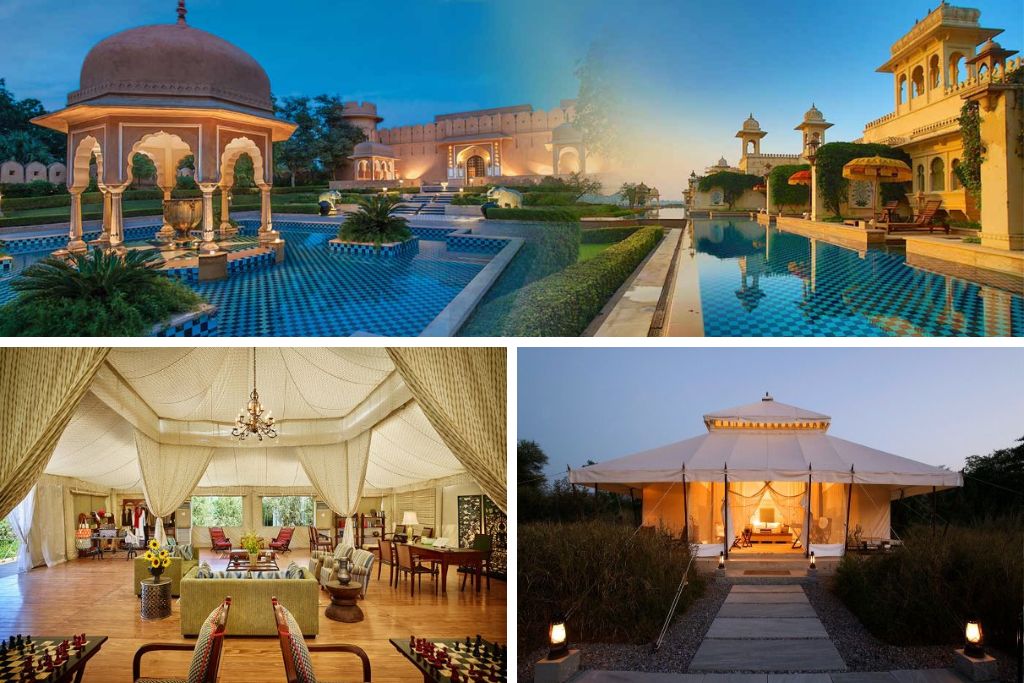 Are you tired of the mundane and ready to indulge in some opulence? Look no further than a luxury stay in India. With its rich culture, stunning architecture, and world-renowned hospitality, India offers an unforgettable escape into serenity. From lavish hotels with top-notch amenities to royal treatment fit for a king or queen, there are countless options for those seeking the finest accommodations. Join us as we explore the best luxury hotels in India and unleash the extravagance that awaits at these opulent destinations.
Top Luxury Hotels in India for a Lavish Getaway
India is a land of diverse cultures, history and traditions that have attracted tourists from all over the world. With its rich heritage and stunning natural beauty, India is also home to some of the best luxury hotels in the world. These hotels are known for their impeccable hospitality, opulent amenities and breathtaking views.
One such hotel is The Oberoi Rajvilas in Jaipur which offers guests an unforgettable experience with its luxurious villas, private pools and beautiful gardens. For those seeking a beachfront property, The Leela Goa provides an idyllic escape with its spacious rooms overlooking the Arabian Sea.
If you want to indulge in royal splendor, then head to Udaipur's Taj Lake Palace which floats on Lake Pichola offering spectacular views of the surrounding hills. Similarly, The Rambagh Palace in Jaipur was once home to Maharaja Sawai Man Singh II and now serves as one of India's most iconic luxury hotels.
Another gem among India's top luxury hotels is Amanbagh resort located amidst Aravalli Hills with lush green surrounds providing complete tranquility for your staycation.
These properties aren't just about lavish interiors but also provide personalized services including spa treatments, fine dining experiences and curated tours around nearby attractions. So if you're planning a lavish getaway that offers nothing but pure indulgence at every turn – these top luxury hotels in India should be on your bucket list!
Escape to Serenity: Best Luxury Stay in India
India is a land of diverse cultures, traditions, and natural beauty that offers the perfect escape for those seeking serenity. And what better way to experience this tranquility than by indulging in a luxurious stay? From the picturesque mountain landscapes of Himachal Pradesh to the serene backwaters of Kerala, India has no shortage of stunning locations that offer an unforgettable getaway.
The best luxury stay in India goes beyond just comfortable accommodations; they offer a sensory experience that immerses you in Indian culture. Many hotels feature traditional architecture with modern amenities such as infinity pools overlooking breathtaking views or spa treatments using Ayurvedic techniques.
Whether you're looking for adventure or relaxation, there's something for everyone at these luxurious destinations. Take a sunrise hot air balloon ride over Jaipur's Amber Fort or unwind with yoga sessions on the beach in Goa. No matter your preference, you're sure to leave feeling refreshed and rejuvenated after experiencing the best luxury stay India has to offer.
Experience the Royal Treatment: Book the Luxury Hotels in India at Opulent Routes
Are you looking for a truly unforgettable experience during your stay in India? Look no further than Opulent Routes. This luxury travel company specializes in providing their guests with the royal treatment, ensuring an indulgent and opulent stay in some of India's most luxurious hotels.
Opulent Routes offers a range of packages that showcase the very best of what India has to offer, from cultural experiences to culinary delights. But it's their selection of luxury hotels that really sets them apart. Each hotel is carefully curated to ensure the highest standard of comfort and elegance, with amenities such as private pools, spas, and butler service.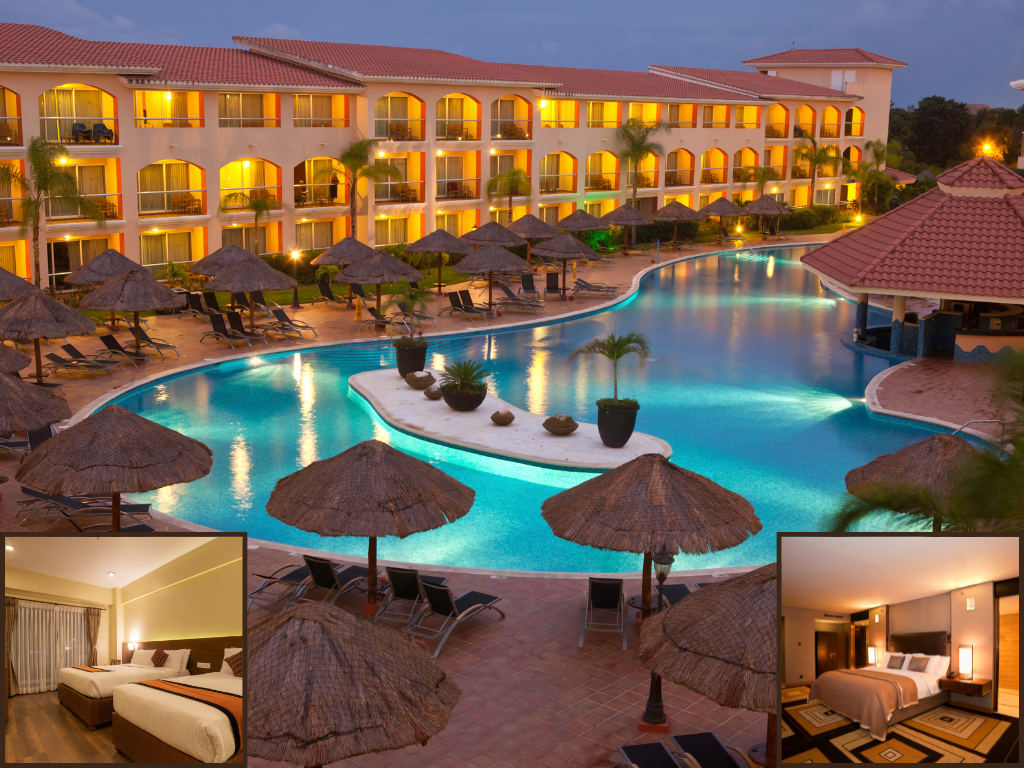 One standout property offered by Opulent Routes is The Leela Palace Udaipur. Situated on Lake Pichola amid the Aravalli Mountains, this palace hotel exudes grandeur and sophistication at every turn. From its ornate architecture to its exquisite interiors adorned with traditional Rajasthani artwork and textiles – this hotel embodies true Indian luxury.
So why settle for anything less than extraordinary during your time in India? Book your stay through Opulent Routes and experience the royal treatment firsthand – creating memories that will last a lifetime.
Unleash the Extravagance: Exploring the Finest Luxury Hotel Groups
India is a land of opulence and luxury that offers an array of options for travelers seeking lavish experiences. From the majestic palaces to the serene beaches and from the lush mountains to the bustling cities, India has it all.
By indulging in a luxury stay at one of these luxury hotel groups, you can experience royal treatment like no other. So why not unleash your extravagance with Opulent Routes and explore some of the finest luxury hotels in India? Book your stay today and make unforgettable memories that will last a lifetime!
Get in touch with us on our social media pages: Facebook, Twitter, Instagram & Linkedin.