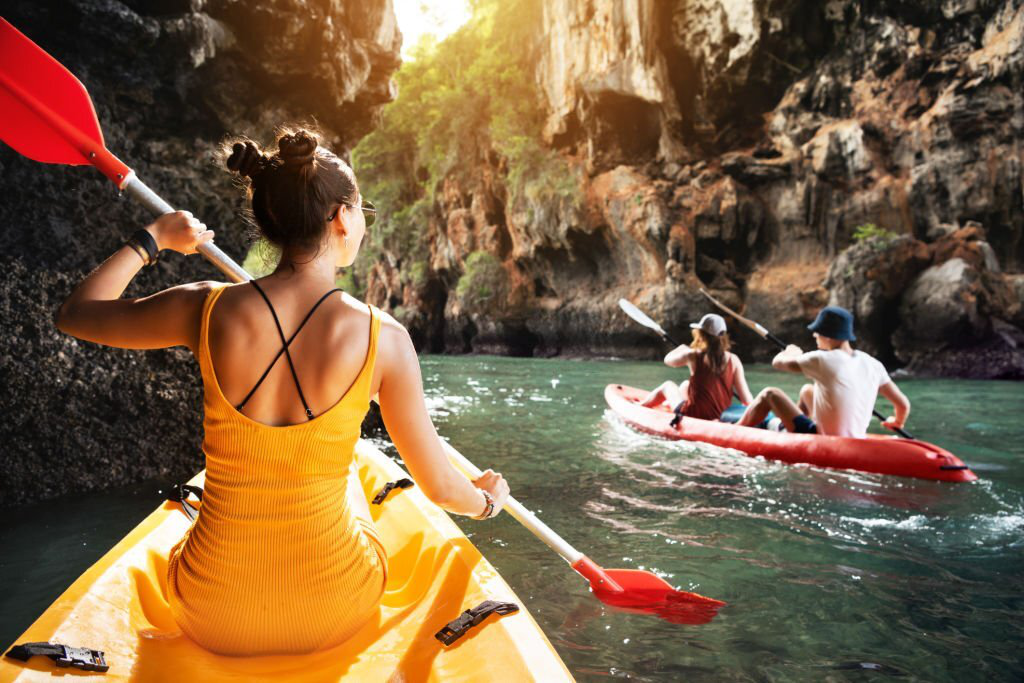 Are you planning a cruise vacation? If so, have you considered adding shore excursions to your itinerary? These add-ons are an excellent way to enhance your experience and create lasting memories. From exploring historic cities to lounging on secluded beaches, there is something for everyone. So why not take advantage of the opportunity to explore new destinations while also enjoying all the amenities of a luxury cruise ship? In this blog post, we'll dive into why shore excursions are such a pleasant addition to an already enjoyable experience. Let's get started!
Tips To Make Your Shore Excursions Most Rewarding
1. Do your Research: Not all shore excursions are created equal. Some are better than others in terms of value, quality, and experience. Be sure to do your research before booking an excursion so that you can find one that best suits your interests and budget.
2. Book Early: Excursions tend to fill up quickly, so be sure to book yours as early as possible. This will give you the best chance of getting the date, time, and tour that you want.
3. Read the Fine Print: Before booking an excursion, be sure to read the fine print carefully. Some excursions have age restrictions or other requirements that you need to be aware of before booking.
4. Consider Travel Insurance: Travel insurance is always a good idea when traveling, but it's especially important if you're planning on doing any risky activities on your trip (like scuba diving or zip-lining). If something goes wrong, you'll be glad you have it!
5. Have Realistic Expectations: Shore excursions can be a lot of fun, but they're not always perfect. Remember that things can go wrong (plans can change, weather can be bad, etc.), so try to go into your tour with realistic expectations.
Australia Shore Excursions That Surpass Any Expectation
Australia is a land of beaches, rainforests and unique wildlife. Its coastline stretches for over 25,000 kilometers and there are plenty of opportunities for shore excursions. Here are some of the best Australia shore excursions that will surpass any expectation.
The Great Barrier Reef is one of the most popular destinations for tourists in Australia. A visit to this natural wonder can be done by taking a day trip from Cairns. There are many tour operators that offer Great Barrier Reef tours, so it is easy to find one that suits your budget and interests. The reef is home to an abundance of marine life, including turtles, clownfish and colorful coral. It is also possible to go snorkeling or scuba diving in the reef, which is an unforgettable experience.
Another great option for an Australia shore excursion is Fraser Island. This island is located off the coast of Queensland and is the largest sand island in the world. Fraser Island is a World Heritage Site due to its unique ecosystem which includes rainforests, eucalyptus forests and freshwater lakes. There are many activities to do on the island, such as swimming, hiking, 4WDing and bird watching. You can also try your hand at sand boarding on the island's massive dunes.
If you want to see some of Australia's unique wildlife, then Kangaroo Island should be high on your list of places to visit. This island off the coast of South Australia is home to
Shore Excursions in Caribbean – Choose the Best One
The Caribbean is one of the most beautiful places in the world, and taking a shore excursion is a great way to see everything it has to offer. There are many different types of shore excursions in Caribbean available, so it's important to choose the one that's right for you.
One of the most popular types of shore excursions is snorkeling. The Caribbean is home to some of the most beautiful coral reefs in the world, and snorkeling is a great way to see them up close. If you're not a strong swimmer, don't worry – there are plenty of snorkeling tours that will provide you with all the equipment you need.
Another popular option is scuba diving. The Caribbean is home to some amazing dive sites, and scuba diving is a great way to explore them. If you're not certified, don't worry – there are plenty of dive shops in the Caribbean that can certify you quickly and easily.
If you're looking for something a little more relaxing, there are plenty of options for that as well. Many people enjoy taking a glass bottom boat tour or simply going for a swim in the crystal clear waters.
No matter what type of shore excursions you're interested in, there's sure to be something for everyone in the Caribbean. So start planning your trip today and get ready to experience everything this amazing place has to offer!
Get in touch with our social media pages: Facebook, Twitter, Instagram & Linkedin.